About Us
Under Construction.
Location and Hours
Address:
Pat Wilson's Thunderbird Parts
375 State Route 94 S
Fredon, NJ 07860
Contact Info:
Phone: (973) 579-7205
Fax: (973) 579-2011
Email: info@wilsontbird.com
Hours:
Monday - Friday: 9am - 8pm
Saturday: By Appointment Only
Sunday: Closed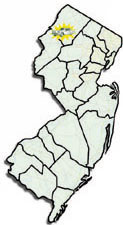 Disclaimer
The seller, Pat Wilson's Thunderbird Parts, hereby expressly disclaims all warranties, either expressed or implied, including any implied warranty or merchantibility of fitness for a particular purpose, and Pat Wilson's Thunderbird Parts neither assumes nor authorizes any other person to assume for it any liability in connection with the sale of this merchandise. No labor claims will be honored. The liability of Pat Wilson's Thunderbird Parts is limited to the replacement of defective parts.
Pat Wilson's Thunderbird Parts is not responsible for pricing inaccuracies, typographical errors, or other errors in this
Shipping Information
We ship via UPS, FedEx Ground, FedEx Express, and the United States Postal Service. International orders are shipped via US Postal Service, unless otherwise requested. Over-sized parts will be shipped by a freight trucking company of our choice (we have a service that gets us the best rates possible).
Return Policy
All products come with a 100% satisfaction gurantee. If you did not receive what you believe you ordered, it is likely due to a miscommunication while placing your order. To ensure fairness to the customer and to our company, please adhere to these return policies. We are happy to help with determining your exact needs, and will help make any exchanges as needed.
Electrical parts are NOT returnable.
Used parts are NOT returnable.
Any parts that have been installed are NOT returnable. This does not apply to parts that have been determined (by us) to be defective.
Any returned part must be received in the same condition as when it was sent to you.
NO refunds will be made on any parts damaged in shipping. Shipping damage claims must be filed with the carrier and are your responsibility. We will be happy to give you any of our carriers' contact information.
All returns MUST be accompanied by a copy of the original receipt and a letter stating the reason for the return.
All returns of non-defective parts will be subject to a 15% restocking fee, unless used for other merchandise.
Returns of non-defective parts made within 30 days of purchase will be issued a check refund.
Returns of non-defective parts made within 90 days will be issued in-store credit only.
Returns of defective parts will only be accepted within 30 days of purchase, for replacement only.
Installation labor is NOT refundable.
All shipping charges are nonrefundable.
Core Charge: All cores MUST be returned within 30 days. A copy of the original invoice MUST be included in order to recieve any credit. Core refunds will be issued every Friday, by check in most cases. Bad cores will be returned at the customer's expense, if requested. A core is defined as: a good rebuildable part, not disassembled, with no missing parts.